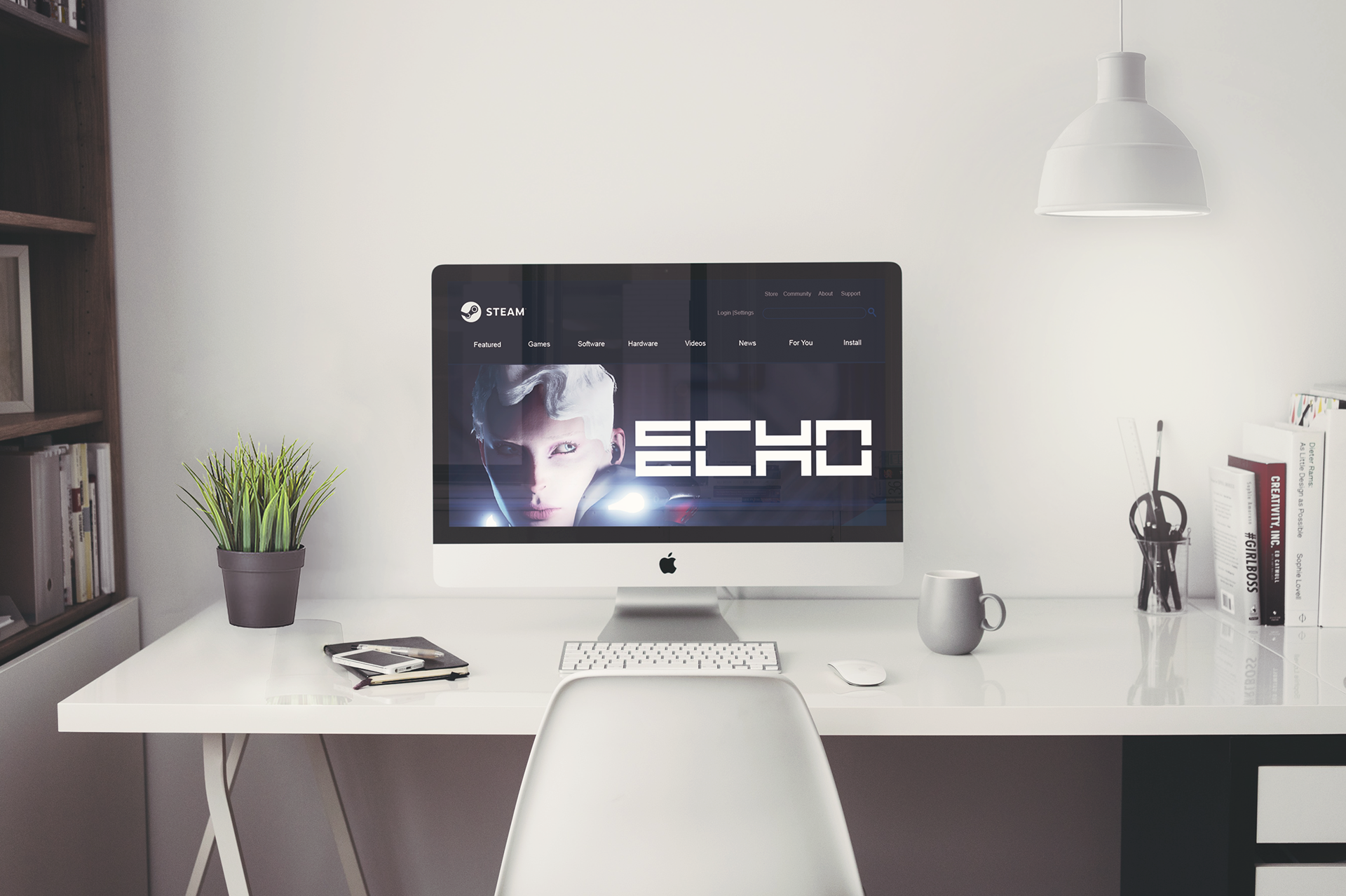 STEAM is well-known in the gaming world. However, it is overwhelming at times, and much of the content is repeated and unnecessary. 
- Create a more organized layout
- Easy to find most wanted content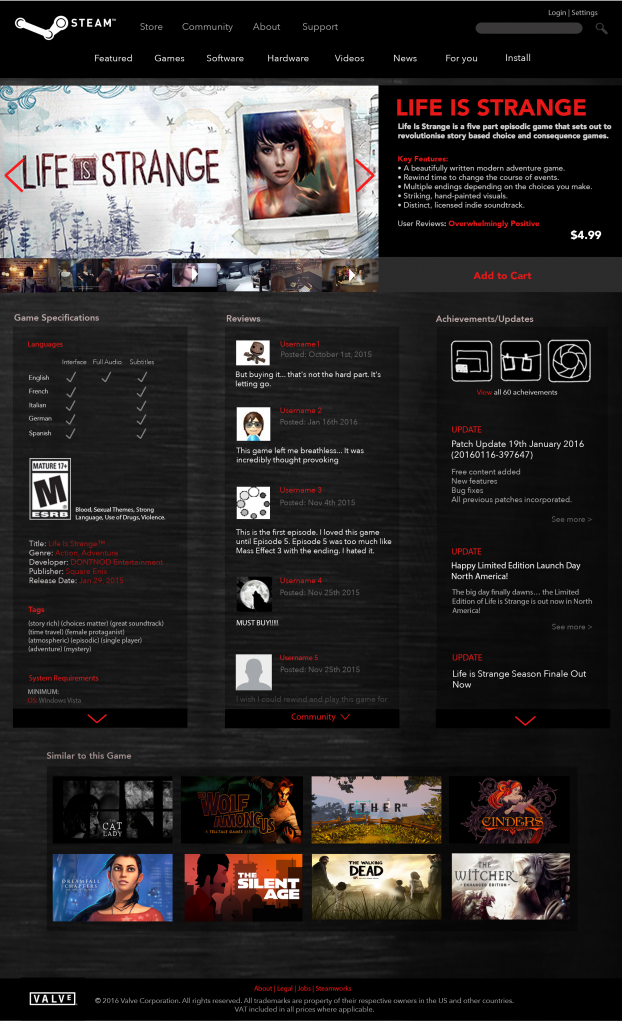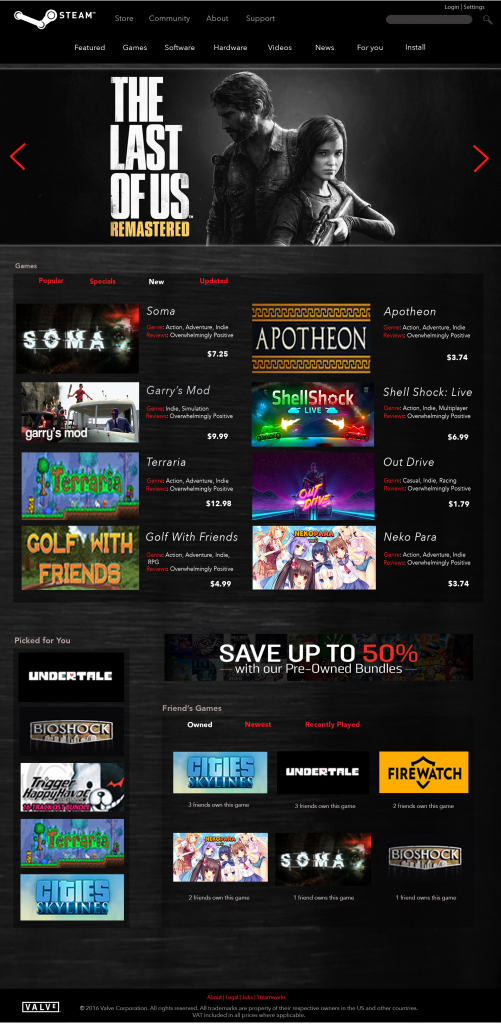 I was not happy at all with how these came out. Alignment was off, and is just overall not my best work. However, I had just switched to New Media Design when I created this. Can only go up from here!
After more research and testing, I have found a better way to reorganize STEAM. The challenge with this project was trying to fit in all important information, without being text heavy. To create a concise design meant limiting amount of information shown. With more visuals and new layouts/ hierarchy, the information is now less overwhelming and easier to navigate, in an eye catching way.