Done as a final project for Calligraphy class, the idea was to map out constellations, with the names being hand-lettered.
Step 1 was to create a galaxy look and feel on black paper using India ink, gouache, acrylic and water. Then, it was time to cut out the circles.
Step 2 meant drawing out each constellation from references and measuring the name lengths and making sure they would all be aligned the same.
Step 3 was to finally place the finishing touches on both maps, by hand lettering each name in white gouache.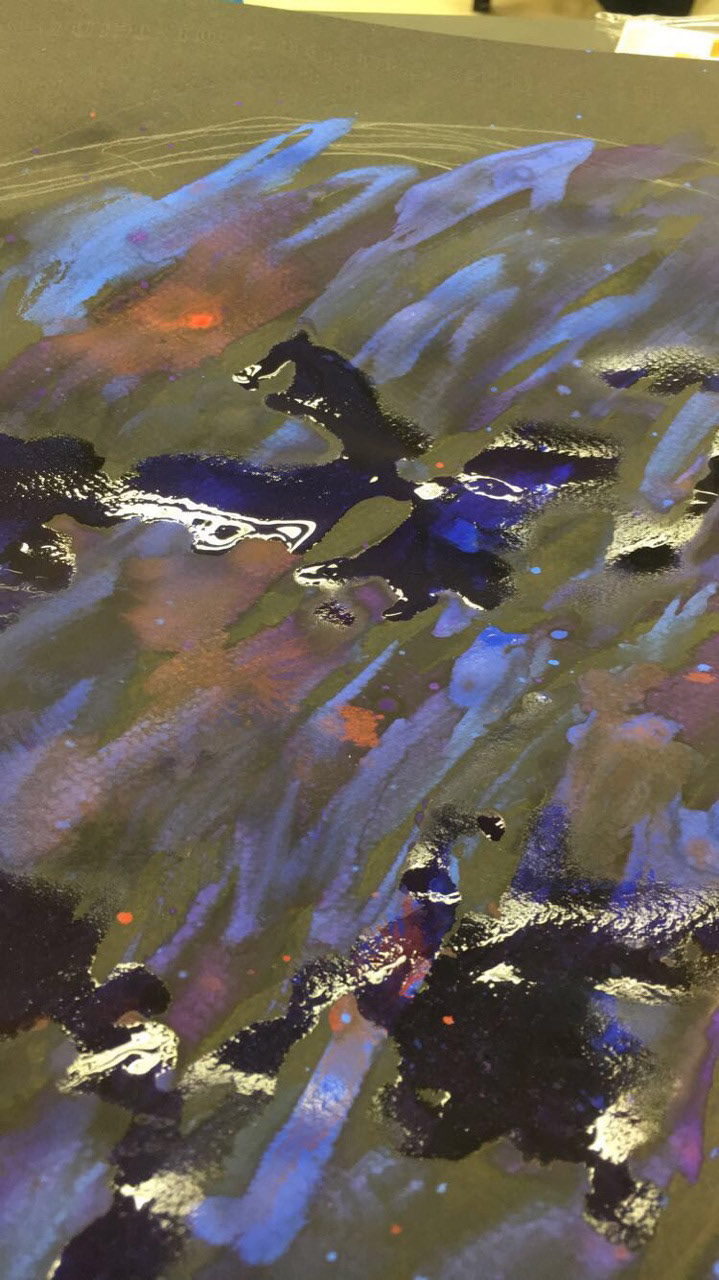 I thoroughly enjoyed this project. I had been wanting to learn hand lettering techniques for years, and finally gained the ability and opportunity to learn while also combining galaxy aesthetics, which I love. When I first began the project and created the background, I worried that it would not come out correctly, and it ended up curling up on itself. However, as soon as it dried, it flattened itself out. The other challenge was mastering the technique of italic lettering.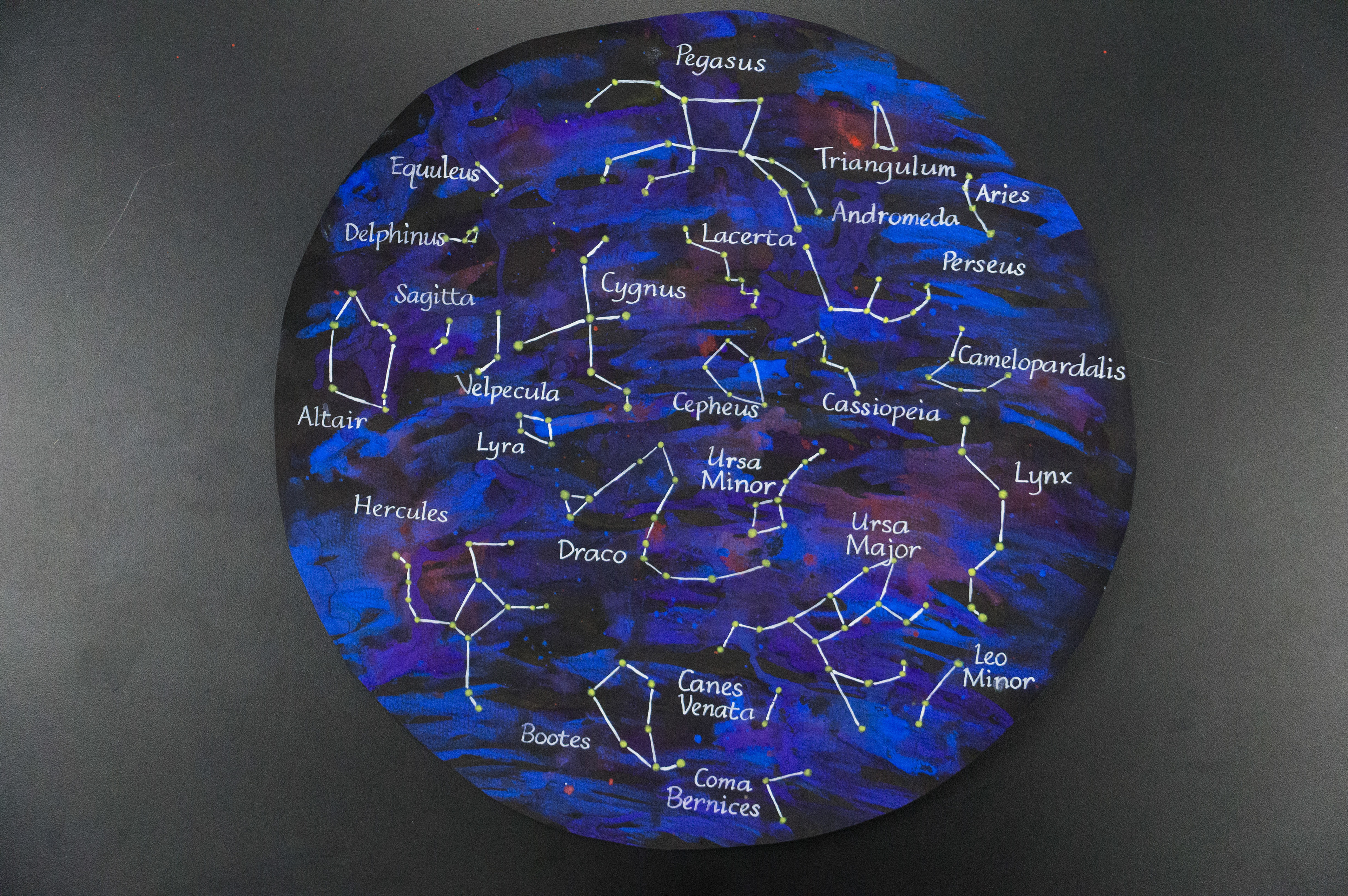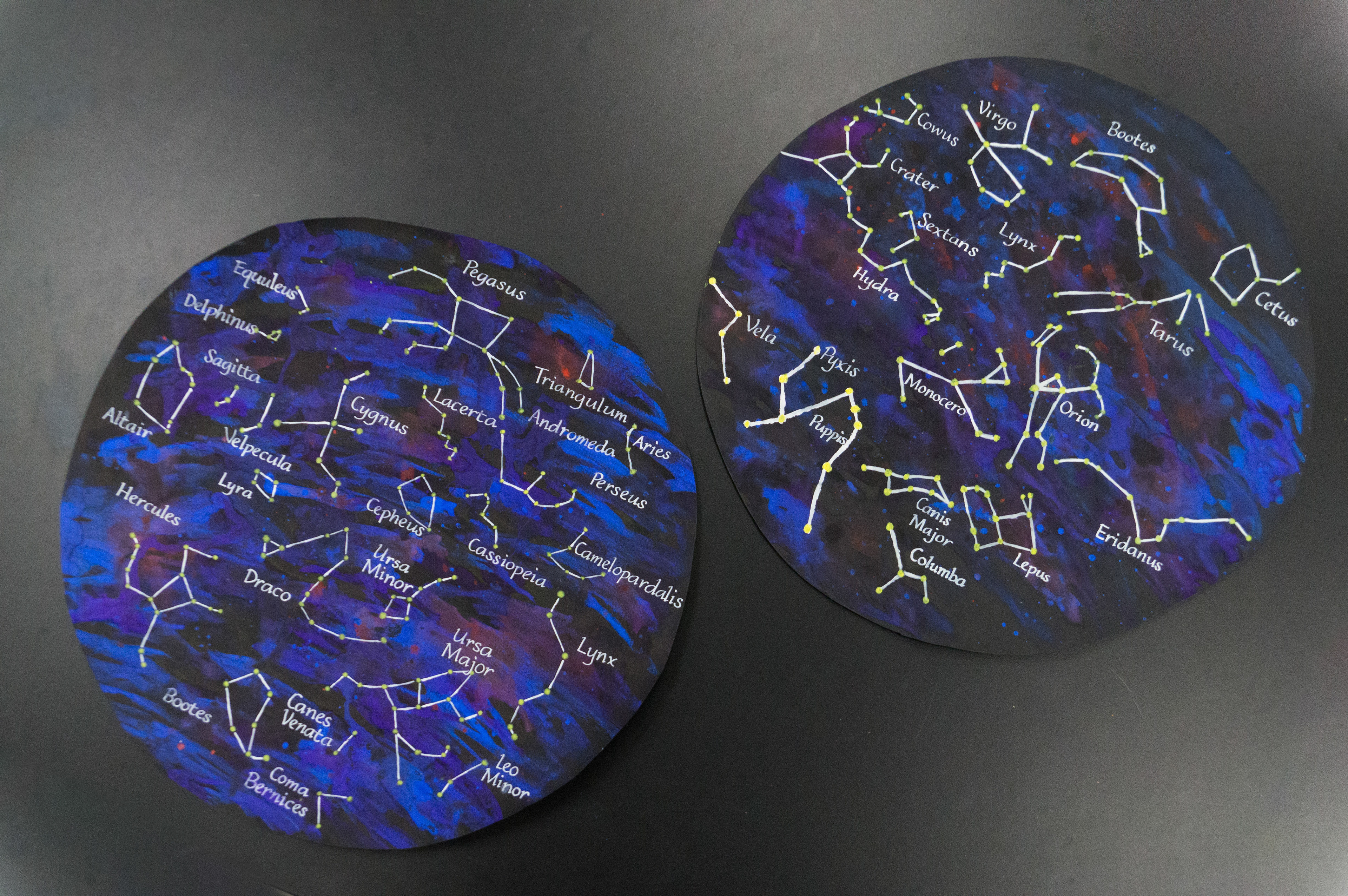 If I could redo this project (which I probably will soon), I would create thinner lines connecting the stars to form the constellations. I would also like to experiment with different size maps.